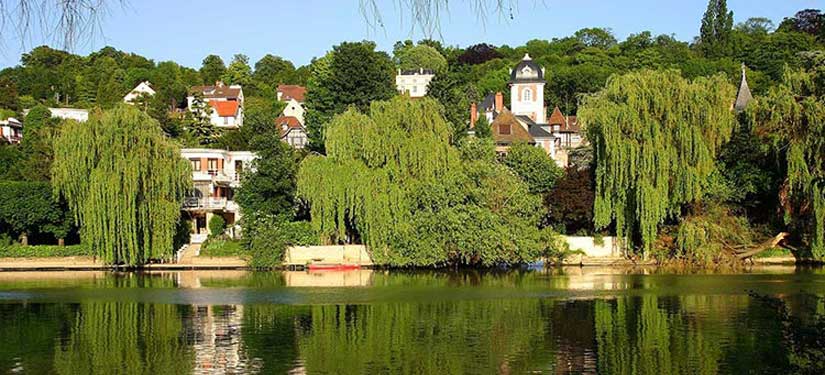 Real estate: the price almost stable in the Val-de-Marne
The Val-de-Marne is the least affected by the fall in property prices in Ile-de-France department. In any case what emerges from the latest barometer MeilleursAgents.com Site, a site of 'advice', for individuals on prices and choice of realtors. The site has just published the evolution of property prices between 1 July 2014 and 1 August 2015, throughout the Ile-de-France. In the Val-de-Marne, the average price per square meter is of € 3996 for apartments, € 4,390 for homes. The most important change is in Fontenay, with a decline of 2% in one year the price of apartments. Is the least important in Thiais, since prices do not move. Only the city of Charenton, which is also the most expensive city, according to the barometer, knows an evolution, but weak: + 1% in a year.
'We are one of the cheapest departments, apart from the Seine-Saint-Denis,' says the head of the Vajou Immobilier in Créteil, for whom this stability therefore not surprising. 'A Créteil we lost 10-15% in supermarkets, he said, but prices have remained stable for the smallest. '' To which we must pay attention are the volumes, 'said a partner site agent who refuses to be named, and that the variations reported are' not at all significant. Simply there are some large transactions so that the average is distorted. One can speak of a tendency when figures over several years '.FIN May, data from the Chamber of Notaries of Paris established that the median price per square meter of old apartments dropped by 1.9% in one year the Department. It amounted to € 4,130 in the 1st quarter 2015.
© Le Parisien - published on Barnes on 24/11/2015
Read this article in its integrality by clicking on the following link:
http://www.leparisien.fr/ablon-sur-seine-94480/immobilier-les-prix-quasimen...