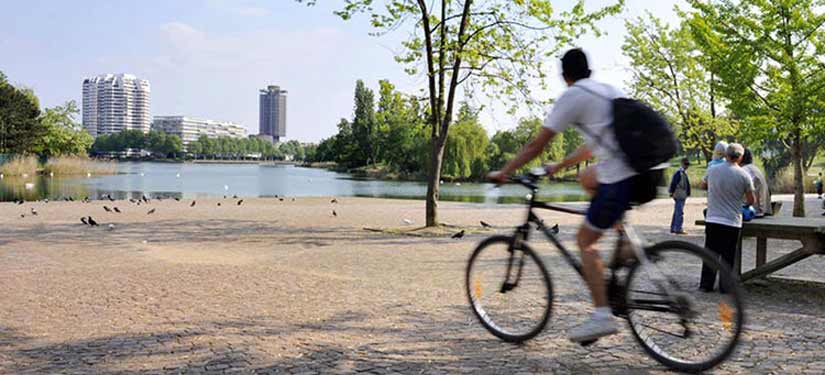 Renewed interest in real estate in the Val-de-Marne
The fall in sales volumes resulted in lower prices in the department, even the outskirts of Paris. But it is mainly in non-neighboring communes of the capital that good business is growing. Interest rates have never been so low, this may be the time to enjoy it.
Is this the end of the tunnel? Last year, the housing slump was felt in all the towns of Val-de-Marne. Even the neighboring towns of the capital, like Gentilly, Saint-Mandé, Nogent or Charenton-le-Pont recorded a sharp decline in trading volumes: 'Too many owners clung to price levels that were no longer those market ', explains Nicolas Lelouch, agency Century 21 Charenton-le-Pont. 'The result is that buyers eventually desert the real estate agencies, property stocks gain swelled and, at year end, sellers have had to solve is to reduce their tariffs', testifies Esclapez Cirice, Alt'Immo of Orpi.
In the winter of 2014, homes for sale in the Val-de-Marne had already lost 2 to 5% of their value, according to property types and geographic areas. Projections of the Chamber of Notaries of Ile-de-France, the price erosion in the department should reach 5 to 10% in 2015.
The result: with a square meter, which is now worth just under € 4,200 in the former, real estate Val-de-Marne becomes affordable for most individuals working in Paris and the inner suburbs. Naturally, this average does not reflect the extreme disparity of prices depending on the municipality. In Vincennes, the price of the old, down slightly compared to last year, rising to € 6,900 per square meter. A Créteil, the average price himself has decreased by 7%, reaching around € 3000 per square meter. A Ivry, it stagnated at around € 4,000. Similarly, the average amount of homes purchased in Fontenay-sous-Bois is € 410,000 when he is only € 350 000 in Sucy-en-Brie.
Buyers are back
But regardless of the standard of good and socioeconomic profile of the prospective purchaser, it seems that the price cuts last twelve months have brought back the candidates for purchase: 'Customers knocking at the door again the Agency ', with relief Xavier Barthélemy, with Century 21 in Ivry-sur-Seine.
'They come back of course, but they take their time, they are very demanding on the quality of good and they always offer less than the price displayed in the window, 'warns Marc Bretenoux, agency Plateau at Century 21 in Vitry -on-Seine. A Creteil, Laurent Yattah, Era Real Estate, noted for his part that the sellers 'placing more and more willingly rebates.' 'They finally resolved to follow our estimates', welcomes Chaquer Marzouk, the agency Laforet Limeil-Brévannes.
More good news: this rebalancing of the market is accompanied by a return, although still shy of primoaccédants. Reasons? 'The market becomes attractive, interest rates have never been lower and banks are a little less cautious than last year', responds Lawrence Yattah. Notice to potential buyers: in Choisy-le-Roi, a young couple was able to visit the owner of a T 2 new without any personal contribution to a reduced VAT sector.
A Thiais, a thirty fell for a bright T 2 of 40 m2 offered € 3,000 per square meter. In the eco-neighborhood 'Les Temps Durables' of Limeil-Brévannes, close to the park of the Blue beach and its magnificent lake, another first-time buyers bought for only € 185,000-a 60 m2 built to BBC standards (low energy buildings). And if it was time to follow suit?
Elsa Sabado, published on 31/08/2015 at 10:22
© L'Express - published on Barnes on 24/11/2015
Read this article in its integrality by clicking on the following link:
http://www.lexpress.fr/actualite/immobilier/regain-d-interet-pour-l-immobil...